Ye Olde Knowle Bowling Club
Crown Green Bowling in Dorridge, Solihull, West Midlands B93 8QA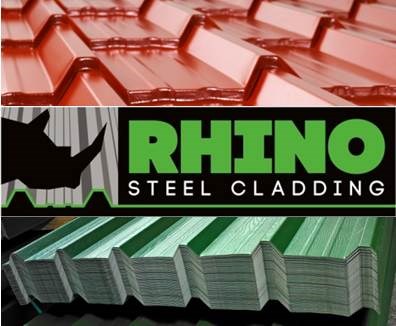 Rhino Steel Cladding
Website (opens in new tab) : http://www.rhinosteelcladding.com
Rhino Steel Cladding are roofing sheet specialists with over 30 years' experience of supplying and delivering materials. We are a family run business, situated in Whitacre Heath (near Kingsbury) in the West Midlands.
We supply the steel trade, the construction industry, the farming community and the general public with galvanised steel roofing sheets and wall cladding sheets, GRP fibreglass rooflights, insulated roofing sheet systems, composite panels, anti-condensation roofing sheets, Z purlins, C section purlins, eaves beams, and all flashings, fixings and accessories to match.
Rhino Steel Cladding Roofing and Wall Cladding Specialists
Phone: 01675 462692 Fax: 01675 462852
Email: karen@rhinosteelcladding.com
Address: The Cedars, Coton Road, Whitacre Heath, Birmingham, West Midlands B46 2HH.